Ravensclaw
"Soar high. Discover new mysteries.
Make every moment magical."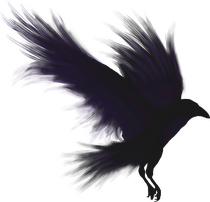 About us:
Ravensclaw is an 18+ RP FC that's home to an exclusive Tavernesque entertainment club for those of like minds. We cater those with an open mind and are welcome of any, no matter race, gender or preference.

The top floor houses a roomie Bar & Club. Come join the fun, either on the stage or watching on the side.

The First floor is the lounge area. Relax with your partner/s while meeting/conversing with others.

The basement floor houses a Spa and Hot Tub set. Come and relax your worries away alone or in a group.
We are comfortably located right in the middle of the lovely housing district, Shirogane!
You can find us in Ward 21 plot 54
Any questions or inquiries, or you are looking to join/help us, in regards to this Free Company can be directed to either Radimir Amira or Leeja Rysto while in-game.
Otherwise, you can inquire us at Radi#9732 on discord if neither are online